The HATW Coffee Shop!
We've had a coffee shop in Cardiff for a whole month now. We've been serving up speciality coffee, tasty teas & hot Ribena in The Castle Emporium, and it's been a blast so far. So here's a little more about the HATW coffee shop!

Why Coffee?
Well for starters, having a cuppa has been one of the coping techniques we've been shouting about for ages now! And we're all about giving people the opportunity to try out the techniques we suggest.
Truth is: having a chat over a cuppa is just easier. There's also something kinda soothing and comforting about having a warm drink that warms you from the inside out. And hey, we also do a slammin' iced latte, that'll help cool you down on a hot day, and help you get on with the day!
View this post on Instagram
It's also been our mission since day one to meet people where they are, and have conversations about mental health. And by introducing coffee, we're able to reach and appeal to a whole new audience – people who wouldn't necessarily wear our Merch, or even usually have a chat about mental health. People want their thirst quenched or their coffee to start the day, and we want to talk about positive ways of coping with as many different people as possible, so its a great match!
Why now?
Because a global pandemic that's been notoriously difficult on the hospitality industry is a great time to open a coffee shop, right?
Honestly, we've fancied doing this for a long time, and the opportunity just presented itself. It's what we've done with loads of aspects of HATW, from the shop to our school workshops. We get the chance to try something, and if it's gonna help us smash stigma and help people, then we give it a go..!
What's on the menu?
We're proudly serving up speciality coffee for anyone who stops by the emporium. We've partnered with all round excellent coffee company Little Man to serve up delicious coffee. It's so good that even Hannah who doesn't really like hot drinks in general, is getting into coffee.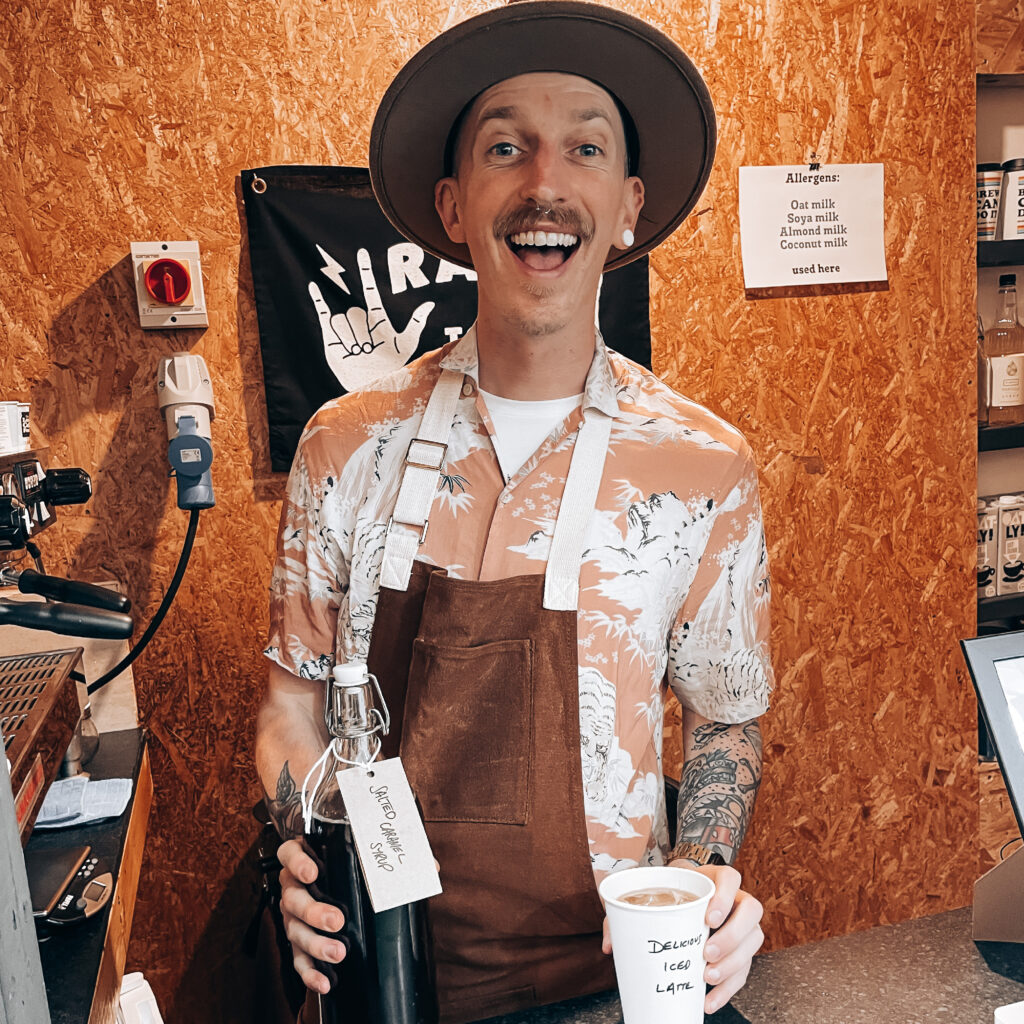 We've also decided to be a plant based coffee shop. So we're not using dairy, and instead have opted for using oat milk, soya milk and coconut milk. If you're a bit unsure about how these milks sound, come visit us for an oat milk flat white or a coconut milk hot chocolate and we'll show you what all the hype is about!
Oh, and we're also serving up hot Ribena. Which, if you've never had it, you need to give it a try. It's what Si's Gran used to make him when he felt poorly, and is still Si's solution to feeling ill to this day.
What's next?
We're hoping to use the coffee shop as a space where we can host some in person support groups. As part of our projects, as a new offering, and also as an opportunity for other groups and communities to come and gather. So keep your eyes open for events and goings-on hosted at the coffee shop!
But ultimately, we're just taking things one day at a time and seeing how it goes. So if you like speciality coffee, if you're in Cardiff, if you just want a cool place to come and chill and enjoy a drink, please come and support us! And if there's something you'd love to see from us, we'd love to hear from you!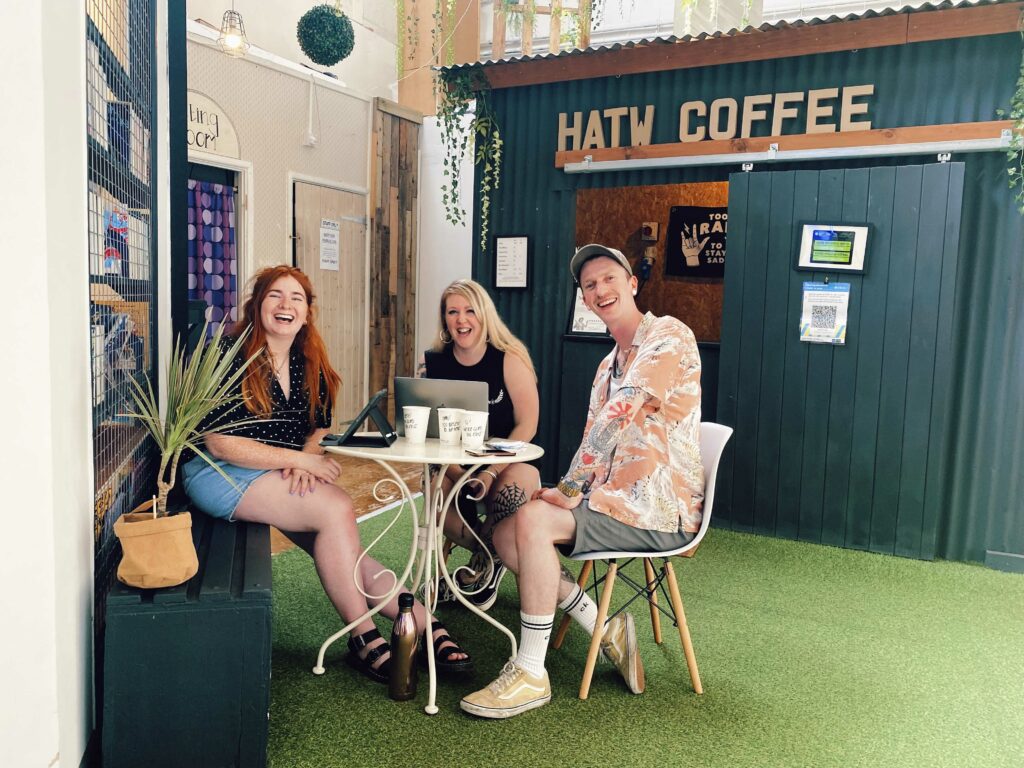 Come grab a coffee!
We're just in The Castle Emporium, where our flagship store is! Hopefully we'll see ya real soon!
---
Enjoy this post? Feel free to share
---
Share your story
Have you found a creative way of overcoming self-harm and keeping your head above the waves? Share your experiences to inspire others!
find out more