A self-harm safety plan can be an important tool for helping you get through some of your toughest times. Knowing how to spot that you've been triggered, thinking of things you can do to keep safe, and the places you can turn for support are useful in general too! We've put together a whole piece of Straight Up Advice about creating your own self-harm safety plan. And we've created a template that you can use for putting together your own self-harm safety plan.
Here, we've got a blank one for you to fill in, as well as one filled in as an example.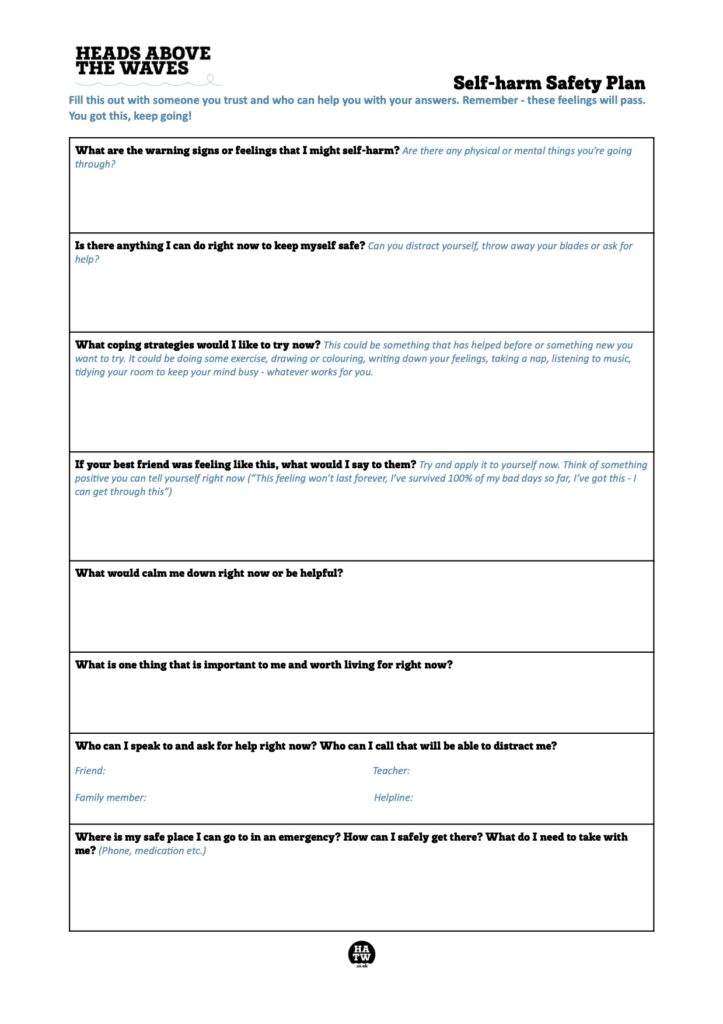 Below, we've filled in our self-harm safety plan as an example of the sort of thing you could put on yours, but it's important to remember that this plan is for you. There's no right or wrong answers, and it's going to be unique to you and your situation.